An interview with Warren Hinckle by Sean Stewart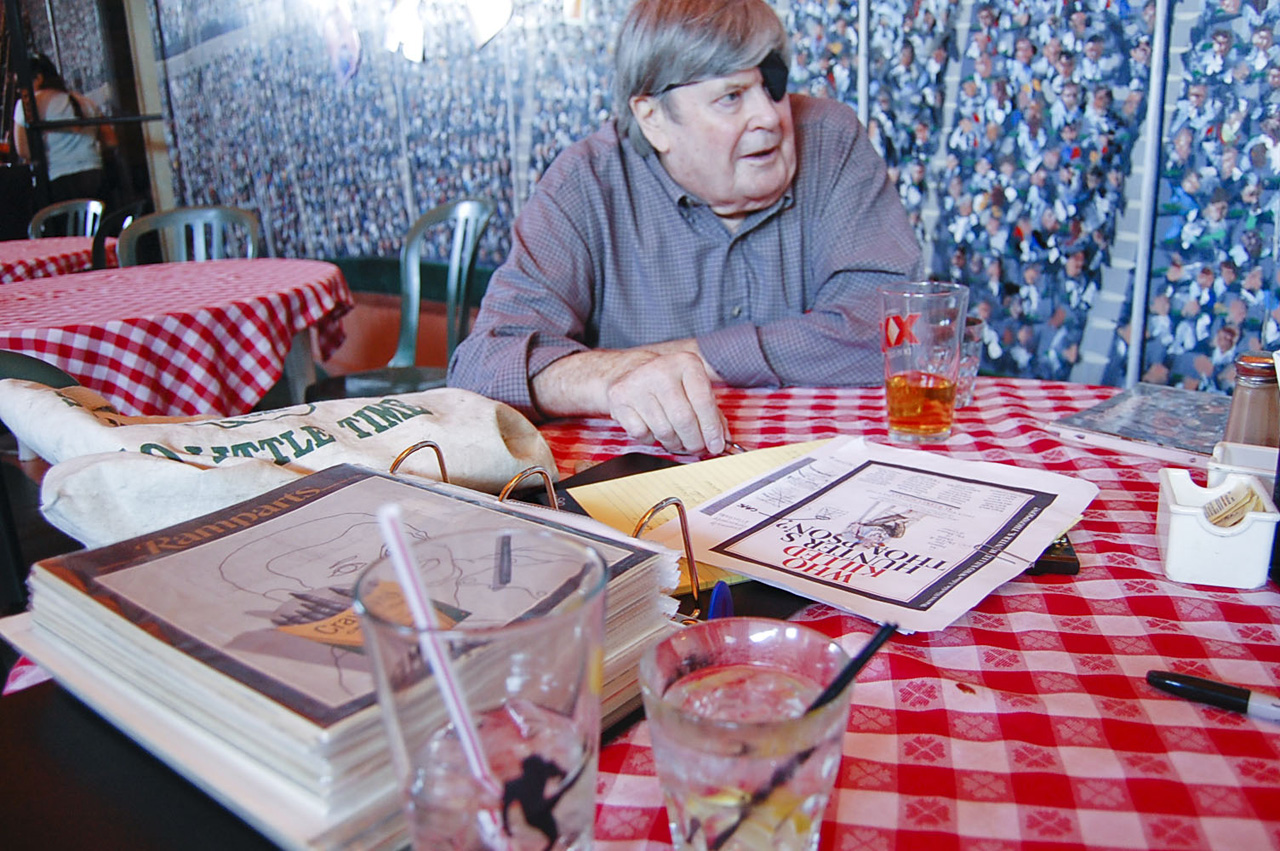 On one of our last days in town my wife and I met up with the legendary publisher and award winning journalist Warren Hinckle at the Double Play Bar & Grill in the Mission district of San Francisco.
I was there to share my collection of Ramparts and Scanlan's to see if there was anything he wanted to scan for his book, the perennially delayed Who Killed Hunter S. Thompson: The story of the birth of Gonzo.
As he thumbed through the magazines and showed us proofs of the book we talked about his friendship with Hunter; the roots of Gonzo journalism and the culture that spawned it; his tenure at the groundbreaking radical slick, Ramparts magazine, in the '60s; working with Hunter at his short-lived, but highly influential, muckraking monthly Scanlan's; the Kennedy assassination; San Francisco's favorite merchants of porn, The O'Farrell brothers; and much more.
Because there is nothing that would indicate that the Who Killed Hunter S. Thompson book will be released anytime soon, I figured I'd put this out in honor of Hunter's birthday (July 18).
I hope you enjoy it.
Peace
-Sean