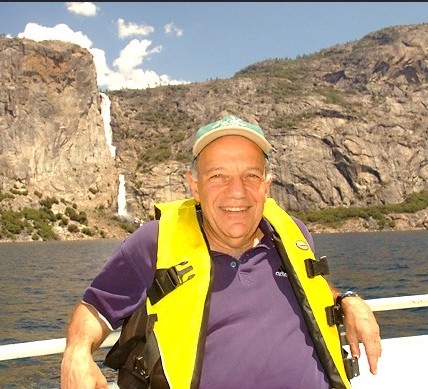 Tom Graff
1944-2009
By Mike Marshall
Tom Graff, the former Regional Director of Environmental Defense Fund (EDF) passed away on November 12th, after a long battle with cancer. The environmental movement, and the campaign to restore the Hetch Hetchy Valley, which Tom energetically supported, lost a great friend, a great advocate and a great strategist.
"He was a consummate legal warrior who used science and law to fight on behalf of all of us" said Jerry Meral, Restore Hetch Hetchy Board Member, upon learning of Tom's death.
Tom Graff founded the EDF California office in 1971. He led the effort to dissuade utilities from building nuclear and coal plants along California's coast. He worked with the George H. W. Bush administration to support the pioneering emissions trading program in the 1991 Clean Air Amendments, leading to sharp reductions in the sulfur dioxide emissions that cause acid rain.
Tom's passion was water policy, however, where he championed using markets to provide incentives for efficient and sustainable use in California's cities and on its farms without building new dams and diversion projects that cause environmental harm. He worked closely with Senator Bill Bradley and Congressman George Miller to pass the Central Valley Project Improvement Act in 1992, and helped over many decades to restore Mono Lake, the Trinity River and the Bay-Delta and Central Valley Rivers that feed into it.
Tom co-authored "Paradise Regained: Solutions for Restoring Yosemite's' Hetch Hetchy Valley" along with several other EDF staff.  In writing the report, Tom insisted that respected and well-known consultants participate in writing the report in order to ensure its acceptance. He appeared with Harrison Ford in EDF's award winning film "Discover Hetch Hetchy" and, after retiring, joined Restore Hetch Hetchy's National Advisory Board.
The board and staff of Restore Hetch Hetchy will sorely miss Tom's counsel and guidance but are renewed in our commitment to realizing his dream of a restored Hetch Hetchy Valley.
Mike Marshall is the executive director of Restore Hetch Hetchy.